SCROLL DOWN FOR FREE BOOKS!
Save Money – Get Free Books & Deals IN YOUR FAVORITE GENRE!
BEST KINDLE BOOKS FOR TODAY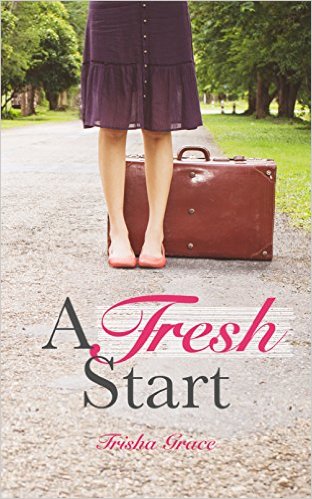 *A Fresh Start by Trisha Grace. Price: Free. Genre: Romance, Sponsor, Clean Romance, Contemporary Romance. Rated: 4 stars on 72 Reviews. 371 pages. ASIN: B00D3LQ2X2. Reviewers love it: What a great book! A great story with all the right ingredients to make it a thoroughly enjoyable read! Beautifully written! It has a wonderful, "feel-good" storyline! I admire the author for writing such an incredible story! The romance is sweet and simple. It pulled me in within a few chapters! Masterfully written and intense!
*A Springtime Obsession (Deal, Not Free) by Denisa Carroll. Price: $0.99. Genre: Clean Romance Deal, Sponsor, Clean & Wholesome, Inspirational Romance, Contemporary Women. Rated: 5 stars on 1 Reviews. 285 pages. ASIN: B01DIIAWCG. Julia, a design consultant, goes to Venice for business. She is accompanied by her scatterbrained sister, who is going to the romantic city to chase after an old flame. In the city, things get complicated – Julia realizes that she will have to deal with the handsome executive who will allocate the contract.
*Eggnog and Candy Canes by Jean Oram. Price: Free. Genre: Clean Romance, Holidays, Contemporary. Rated: 4.6 stars on 31 Reviews. 123 pages. ASIN: B00O3V6TXE.
Want to save more Money? Of course, you do!
Save Money & Time – Get Deals You LOVE!
Save Money & Time – Get Coupons You Love!

Save Money & Time – Get Free Books IN YOUR FAVORITE GENRE!