SCROLL DOWN FOR FREE BOOKS!
Save Money – Get Free Books & Deals IN YOUR FAVORITE GENRE!
BEST DEAL AND FREE CLEAN ROMANCE BOOKS FOR TODAY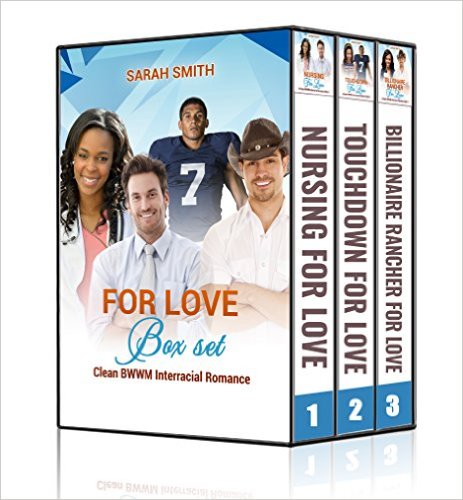 *For Love Box Set: Clean BWWM Interracial Romance (Deal, Not Free) by Sarah Smith. Price: $0.99. Genre: Clean BWWM Romance Deal, Sponsor, Interracial Romance, Multicultural & Interracial, Multicultural Romance, Contemporary Women, Women's Fiction, Inspirational Romance. Rated: 5 stars on 1 Reviews. 286 pages. ASIN: B01CNYOV5A. This is a fantastic bundle of three different stories all, connected by the everlasting love for BWWM romance. In each story, two people meet through unlikely circumstances and sparks fly between them. Will their past come between them and can they keep their love alive?
*Love Reflection (Entwined Hearts Series Book 1) by Maria Macdonald. Price: Free. Genre: Contemporary Romance. Rated: 4.8 stars on 42 Reviews. 282 pages. ASIN: B00UCIA4QK.
*Coffee Tea The Caribbean & Me by Caroline James. Price: Free. Genre: Romantic Comedy, General, Travel. Rated: 4.7 stars on 9 Reviews. 326 pages. ASIN: B019NZ4GXE.
Want to save more Money? Of course, you do!
Save Money & Time – Get Deals You LOVE!
Save Money & Time – Get Coupons You Love!

Save Money & Time – Get Free Books IN YOUR FAVORITE GENRE!